What quality means for us
Having total control over the production process allows careful planning and monitoring, during each stage of processing, from the arrival of the primary materials until the shipping of the final product, including quality checks on the product to ensure a consistent result for the client.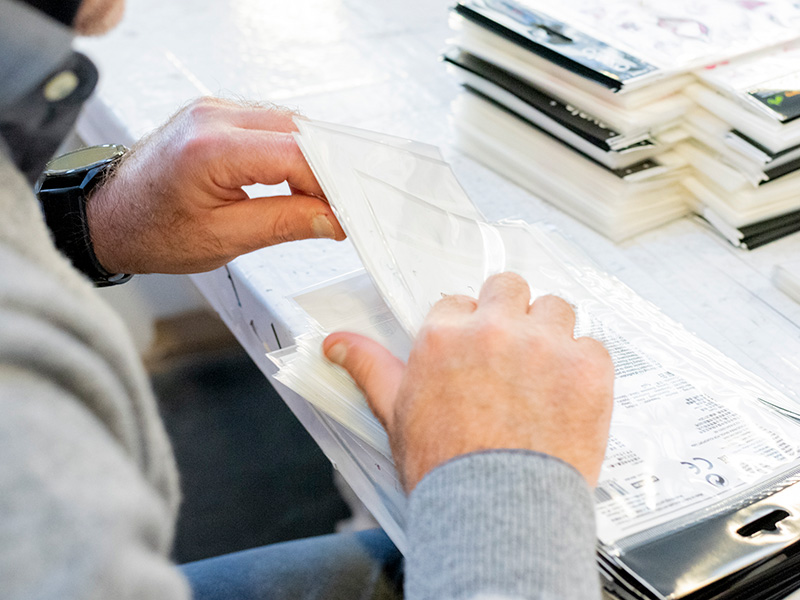 The Seribert quality policy
The Seribert Quality Policy is a document we have created and signed, a declaration of intent and a commitment that determines our way of being and working, guided precisely by quality and ethics.
Download the Seribert quality policy
ISO 9001 certification
Since its founding in 1995, Seribert has embarked on a path of constant growth, stimulated by the growing demands of clients and naturally driven by a passion for quality. One important step in this process was the UNI EN ISO 9001 certification of our quality management system, obtained in 2007, recognising the effort and dedication we continually invest in doing our best.
Air-conditioned environments and controlled humidity
In order to optimise the storage and warehousing of materials (finished and non) and to enhance the printing process as much as possible, we operate in an environment with controlled temperature and humidity, seeking to minimise the expansion of materials, with the ultimate goal of guaranteeing maximum print registration. For certain types of products, checks are carried out piece-by-piece rather than by sampling.